Can't find a Venue? Find tips here!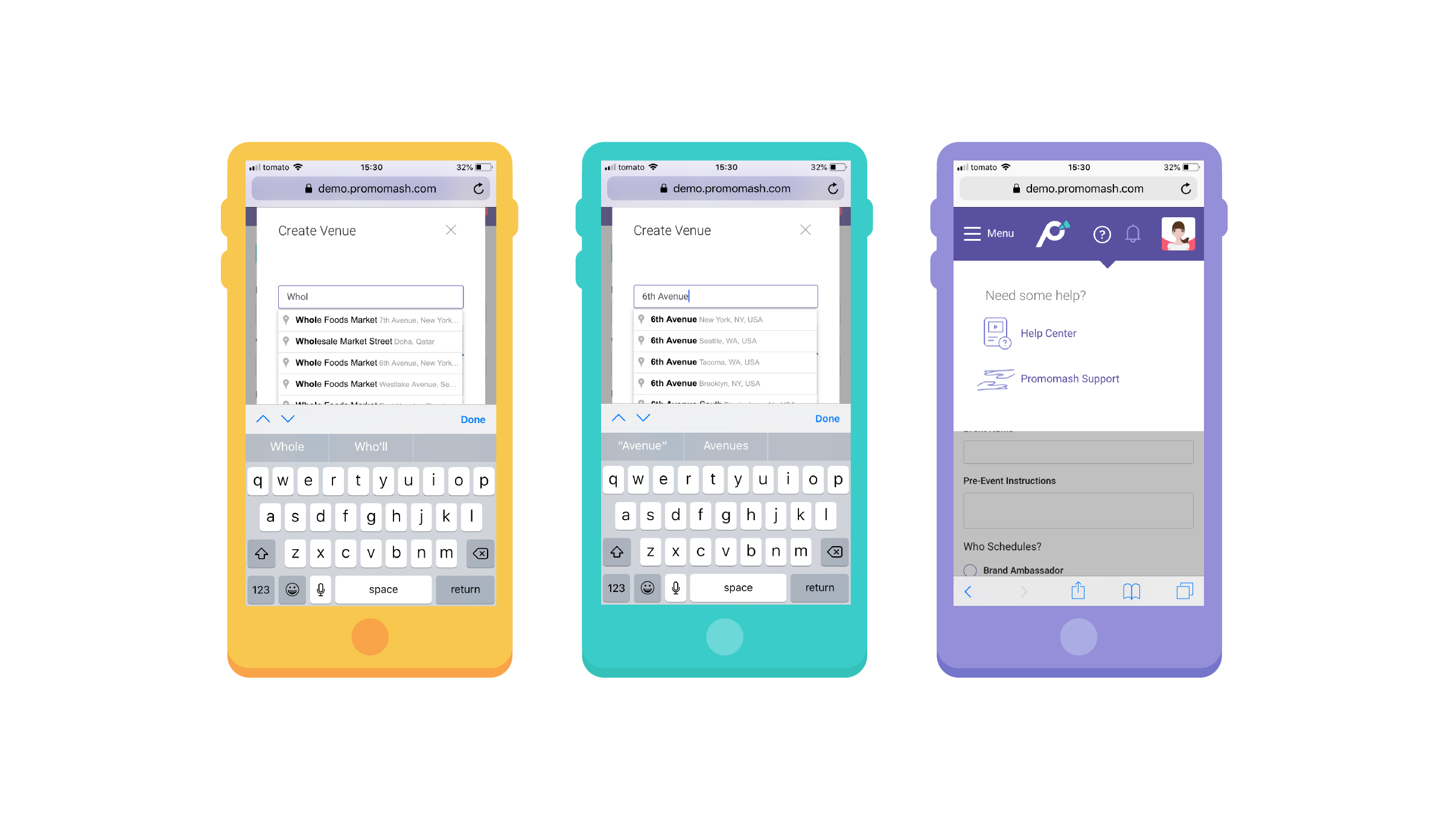 Below are a few tips for finding venues when you know the store is in your database:
When searching for a venue, start by typing the store name and City/street name first

You may also completely remove the store name and just enter the City/street address

Only 50 venues show at a time, so it helps to narrow the results before scrolling down to find the store

If you still can't locate the store, let us know and we can add it or find i

t
If you have any further questions, please contact us at support@promomash.com or click on the contact us button in the top right of the screen.



---
---